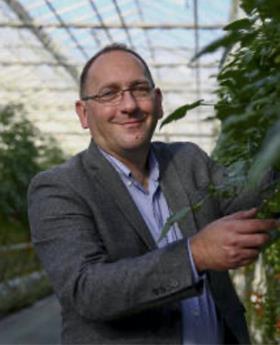 In the UK, 2020 could become known as the year of the green pepper, according to Lee Stiles, secretary of the Lea Valley Growers Association.
Typically eschewed in favour of its red, yellow or orange cousins, the green pepper appears to have been snapped up by UK consumers during lockdown.
Lea Valley growers, who supply 60 per cent of the UK pepper crop, noted that their green pepper orders were up around 30 per cent from April, says Stiles.
"This coincided with transport issues from Europe and price increases, so Lea Valley growers worked smarter to ensure a steady supply of produce and picked more green peppers when consumers required availability over colour," he explains.
Green bell peppers' unpopularity with UK consumers is such that some retailers removed it from their 'traffic light' pepper packs back in 2018, replacing it with orange or red product.
Yet the trend for working-from-home lunches during lockdown saw demand for peppers surge, as consumers who would normally have bought prepared salads on-the-go during office lunch breaks, made their own at home from scratch instead.
The unusually good spring and summer weather also boosted sales, as the versatile pepper was a hit for evening lockdown BBQs, Stiles reveals.
"The pandemic has shown how dynamic the Lea Valley growers are at adapting their businesses in a crisis to meet demand," he says.
"Although sometimes this has come at a financial cost to the growers, they pride themselves on the quality, sustainability, and delivery of the produce they grow and supply."
The Lea Valley produces around 70 million peppers per year, which are sold by UK supermarkets.