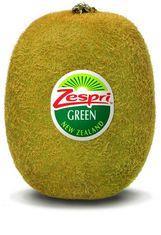 New Zealand kiwifruit marketing desk Zespri expects a difficult season.
Warm weather in the early production areas of NZ's North Island during the autumn meant a late start to the season, with delays of at least two weeks in the offing.
With another record crop expected, the industry is now awaiting a glut of fruit in the next few weeks and a tough beginning to the 2005 campaign.
Zespri chief executive Tim Goodacre told the New Zealand Herald that the industry will cope.
"While the start of the season has been a little later than we would have liked, we are up and running now and it looks like we've got good quality fruit," he told the Kiwi daily newspaper.
He added that last year's bumper crop taught growers a few lessons. In 2004, the industry initially forecast a 75 million tray output, but eventually saw 80m trays pass through the sheds.
This year problems will be compounded by the impact of the strong NZ dollar and an increase in freight costs. Forex costs will cut $52 million off Zespri's bottomline before the season begins, according to the marketer. Rising freight costs will add another $5m in costs, it added.
"That's what we have to live with at the start of the season so what we then have to do is try to claw back as much of that as we can. That's not an easy task," said Goodacre.
He said that the crop looks to be of good quality, which could give Zespri potentially higher earnings potential in Europe and Japan.
Demand remains strong around the world. "We managed to sell a record volume of fruit last year so the underlying demand is there," Goodacre told the Herald.