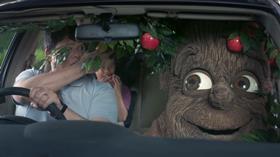 "Whether you're in the office, running errands or being active, the majority of Aussies admit that they start crashing between 2pm and 4pm," reads the description of Aussie Apples most recent marketing campaign, Hit Refresh.
Encouraging Australians who "love a good afternoon treat", the campaign is all about picking a low GI, vitamin and mineral packed treat, such as an apple, instead of unhealthy alternatives.
With the hashtag #HitRefresh, the campaign video features an apple tree offering its fruit to people in need of an afternoon pick-me-up.
The campaign is funded through the Hort Innovation Apple and Pear Fund, using the Apple and Pear marketing levy.