High Court upholds council appeal to include licence to grow SunGold kiwifruit in land value assessment
The High Court of New Zealand has published a judgment that upholds the Gisborne District Council's appeal that the licence to grow SunGold kiwifruit can be included in the value of the land, ultimately being included in the growers' property rates.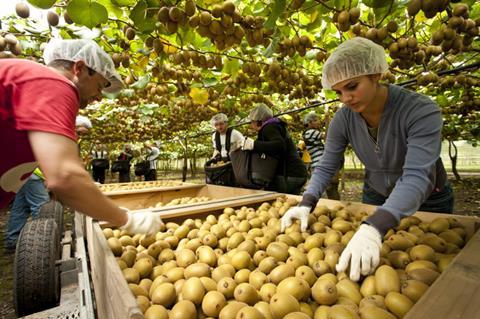 The Bushmere Trust, a kiwifruit grower, took the Gisborne District Council to the Land Valuation Tribunal in 2021 after the Council adjusted its ratings to include the value of the licenses in the property's value. That increased the 6ha property's value from NZ$2.8m to NZ$4.1m.
The tribunal ruled in favour of The Bushmere Trust, however, the Council appealed to the High Court in a test case. The High Court sided with the council in its judgment stating: "We hold that the capital value of the property, a proxy for fair market value, includes the value of the land as enhanced by the licence, which in practice runs with the land
Colin Bond, chief executive of New Zealand Kiwifruit Grower (NZKGI), said the industry body had advocated strongly on behalf of kiwifruit growers and recognised the importance of these proceedings as they are the first in New Zealand and thus precedent-setting.
"Increasing industry costs can make the kiwifruit industry a less attractive investment and reduce growers spend in local communities, ultimately impacting upon economies across New Zealand," said Bond.
"This result is not just an issue for kiwifruit growers in the Gisborne district as the decision could be wide-ranging with other councils across New Zealand indicating that they will follow suit. Further, NZKGI acknowledges that this test case is eagerly watched by other sectors of the horticultural industry, concerned that local councils might adopt a similar approach over their land valuations."
Bond said NZKGI retains conviction in its position that the value of a licence should not be included in the capital value of land and that there are strong grounds for an appeal.
"Consequently, NZKGI will continue to advocate for growers in this space and seek leave to appeal from the High Court for this test case," said Bond.
Horticulture New Zealand chief executive Nadine Tunley backed NZKGI's position and its decision to appeal the ruling.
"We are concerned that this ruling could be applicable to councils across New Zealand and expanded to other licenced crops," said Tunley.