Inaugural event to be centred on the theme 'Assurance = Sustainability, Safe Futures and Certification'
Freshcare has announced the launch of the inaugural Australian Assurance Summit to be held in Sydney on 14-15 November 2023.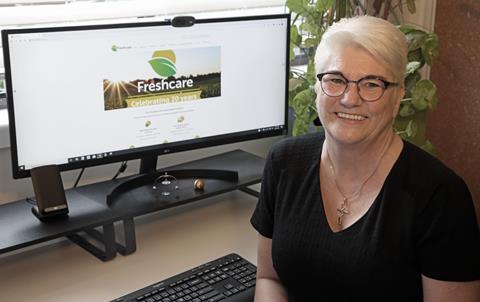 The Summit is designed to recognise the value of assurance and certification systems in supporting growers to deliver safe and sustainable food. Its focus is to facilitate discussion about how to better embrace an assurance mindset – as opposed to audit – and engender a broad sense of optimism and confidence in the assurance systems in place.
Freshcare chief executive Jane Siebum was excited to announce the industry first event in Australia which will focus on the theme Assurance = Sustainability, Safe Futures and Certification.
"We firmly believe in collaboration and having people in the room together to work on some of the opportunities and challenges facing fresh produce growers and supply chains is where you get great solutions. That's why we have taken the initiative to host what I believe will be a very engaging event," said Siebum.
Additionally, Siebum announced the Summit's keynote speaker will bring into focus the "food waste" issue facing the industry.
"Craig Reucassel, an Australian documentary maker and comedian, will be delivering a keynote. While he is well known for being a member of satirical team The Chaser, we're more interested in his crusade against waste, in the ABC's War on Waste series, making him both an entertaining and highly relevant speaker for our audience," she said.
"We expect between 200 – 250 delegates to attend the two-day conference. Freshcare supports and collaborates with industry from paddock – to pallet – to plate so we expect that the conference will attract growers, wine makers, supply chain businesses, retailers, on-farm agtech providers, exporters, researchers, and policy makers.
"Many people have asked when Freshcare was going to hold an event like this, so we are now really looking forward to welcoming our growers and all participants in the industry to Sydney in November. I encourage everyone to jump in now and secure an early bird registration."