Horticulture growers across the country feel the effects of recent cold snap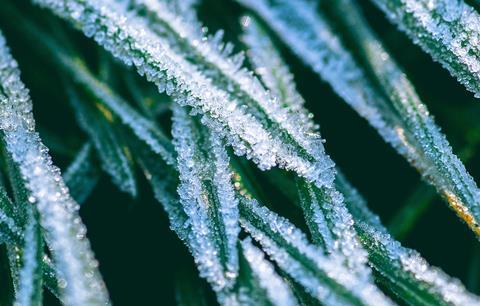 Growers from New Zealand are assessing the damage after experiencing heavy frost in the first week of October.
According to local media reports, growing regions in both the North and South Islands were affected to varying degrees.
Strawberry Fields owner Darien McFadden told RNZ about 20 per cent of his crop would die as a result of the frost.
"It's the most severe frost I've seen for that time of the year in 35 years," McFadden said.
"The severity combined with the time of the year has nailed 100 per cent of the flowers and all the fruit that's sitting there. It's literally frozen the fruit on the bushes, so this morning the crews are out pulling everything off. Now (we're) behind ten days while the new fruit grows."
Michael Franks, chief executive of leading kiwifruit grower Seeka, said the timing of the frost was not ideal for the kiwifruit crop.
"The damage we've seen from the frost has come though … Katikati, Te Puna, Tauranga, Te Puke, out to Edgecumbe and actually in Ōpōtiki as well, so right through the Bay of Plenty growing region," Franks told RNZ.
"We were fortunate we had warning, so we had done assessments and brought helicopters in for orchards that didn't have frost protection."
Franks said assessments were still underway so the full extent of the damage remained unclear.
"It varies from area to area. The vines effectively have woken up from the winter senescence (development stage) – so they're in leaf and they've got buds and so they know they've got leaves that (are) maybe two or three inches long or just coming out, and they've got their flower buds – so the frost effectively burns the leaves off and may make the flower buds unviable."
This was an assessment shared by industry body New Zealand Kiwifruit Growers (NZKGI). Chief executive Colin Bond said After a season of quality issues, the impact of frost damage is compounding the pressure already in the industry.
"At this time the extent of the damage is diverse with some unfortunate Growers reporting severe damage, while others have none at all, and many in-between," Bond said.
"Ultimately, the full extent of the damage, in terms of what this means for many individual growers as well as the total volume of fruit produced and the financial ramifications for the industry will not be known for quite some time yet. This means the stress within the industry created by the frost will be a slow burn."
The frost also came at an inconvenient time for South Island stonefruit and cherry growers preparing for their upcoming season.
Cromwell grower Simon Webb told the Otago Daily Times there was extensive damage to his crop of apricots which "took a big hit".