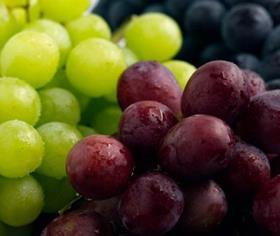 The American Society for Bone and Mineral Research has released research that suggesting a grape-rich diet has positive implications for bone health.
Released at the organisation's annual meeting in Baltimore, the study points to natural components found in grapes that are thought to help maintain good bone health.
Conducted by Purdue University, the eight-week feeding study showed that animals that consumed a grape-enriched diet had improved bone calcium retention compared to the group fed the control diet without grapes.
In addition, the group on the grape-enriched diet had greater femur cortial thickness and strength.
The study was conducted with a focus on menopause, when many women feel greater effects of bone density loss and are susceptible to diseases such as osteoporosis.
The research society estimates that approximately 57m Americans suffer osteoporosis or low bone mass.
"These results suggest that grapes can improve yet another important aspect of health – our bones," said Connie Weaver, lead investigator of the study, in a media release. "This is an exciting new area of grape research that merits additional focus and study."
The American Society for Bone and Mineral Research is a professional, scientific and medical society established to bring together clinical and experimental scientists involved in the study of bone and mineral metabolism.