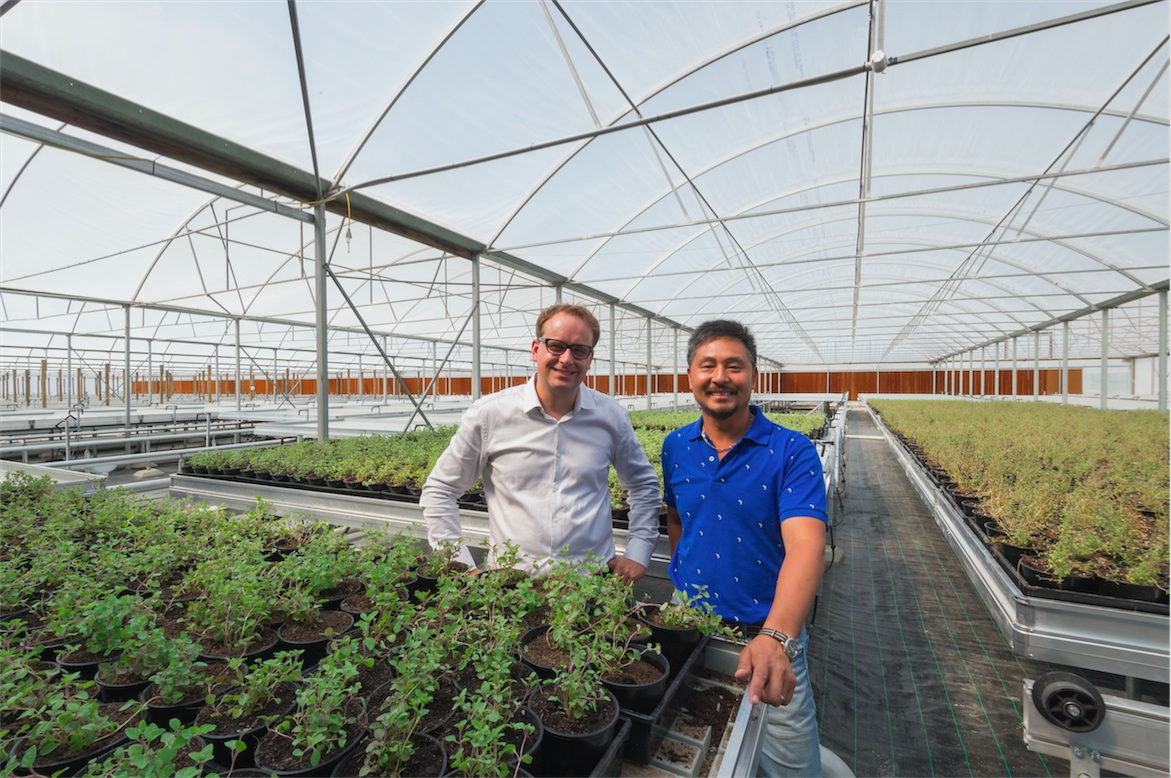 Australian Fresh Leaf Herb executive director Jan Vydra has received the 2016 Rabobank Emerging Leader Awardfor his exceptional up-and-coming leadership in agri-business at theRabobank Leadership Dinner in Sydney.
Rabobank Australia and New Zealand Group MD Peter Knoblanche said Vydra was a "trailblazer" in the industry, who's business had grown to become a leading producer of leafy greens and herbs.
Co-founded with business partner William Pham nine years ago, Australian Fresh Leaf Herbs now produces 180,000 bunches of hydroponic herbs each week at its Clyde greenhouse.
"During Jan's relatively short tenure in the industry, the change he has brought not only to his business, but the industry, has been formidable," he said. "And this is really a tribute to his focus on sustainability, innovation and technology.
"Jan doesn't do things the way they have always been done, instead he challenges the status quo, taking an integrated approach to the supply chain and adopting cloud technology in his new state-of-the-art greenhouse."
Vydra previously won Young Farmer of the Year in 2011, through his work as a Nuffield Scholar, travelled extensive overseas to investigate innovative ways to improve yields and sustainability of fresh herb and leafy green production.
"The most important thing I learned is that, as a leader, you need to paint a picture of where you want your business to go," Vydra said when accepting the award, "and then communicate it to all your stakeholders so they are on board with your vision.
"For us at Australian Fresh Leaf Herbs, our vision has always been to produce consistent fresh produce for our consumers in a sustainable way… we have a young team that are really energetic and keen to innovate, and this is pivotal in helping us continue to drive our business forward.'
Australia Fresh Leaf Herb is now planning a purpose-built facility near Melbourne, and is looking at establishing two more sites in Australia.
As part of winning the award, Vydra will head on an educational tour of an overseas farm relevant to his company, and receive business mentoring sessions with 2016 Rabobank Leader Award winner Sir Graeme Harrison.