Mark Piper announced as new chief executive of New Zealand research institute, replacing the retiring David Hughes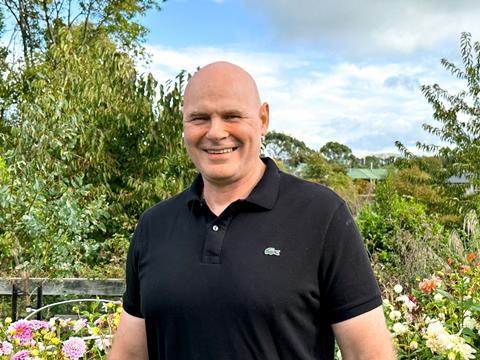 New Zealand's Plant & Food Research has announced the appointment of Mark Piper as its new chief executive effective 1 May 2023. Piper will take over from David Hughes who has held the role since 2018 and announced his retirement in late 2022.
Piper is an experienced senior leader with 30 years' global experience in the food and primary sectors and a strong track record of delivering financial results and operational impact.
Board chair of Plant & Food Research, Nicola Shadbolt, said the board was thrilled to make the appointment from a field of high calibre applicants for the role.
"The board has taken great care over this vital appointment. We are thrilled with the calibre of people who came forward wanting to be part of our organisation. This is testimony to the work being done by our people and the reputation of Plant & Food Research for high quality, impactful science," she said.
"Mark's passion for science is clear and he takes great energy from its potential to create a more positive and sustainable future. I know that Mark will lead Plant & Food Research with innovation, integrity, and impact."
Piper joins Plant & Food Research from Fonterra Cooperative Group, where he spent the last five years as director research and development, category marketing and strategy, leading a team of around 400 staff. During his 30 years with Fonterra, Mark held roles based in New Zealand and internationally. This included three years in Japan in a technical role focused on growth and customer engagement, and five years in the US where he was the regional director for Fonterra Americas, based in Chicago.
Piper said he is looking forward to joining the Plant & Food Research team on 1 May. Hughes will work alongside Piper in an advisory capacity during May, with a particular focus on supporting Piper to make strong connections with Plant & Food Research's key external partners, customers and stakeholders.
Shadbolt acknowledged the significant contribution made by Hughes during his time at Plant & Food Research, building the platform that Piper can now use to take the business to the next level.
"The board offers its sincerest thanks to David for his commitment and huge contribution to Plant & Food Research," she said.