Hort Innovation to launch Grown in Good Nature at Asia Fruit Logistica
Australian horticulture's new export brand, Grown in Good Nature, is set to launch at Asia Fruit Logistica in Bangkok to more than 40,000 potential buyers and business contacts from 86 countries.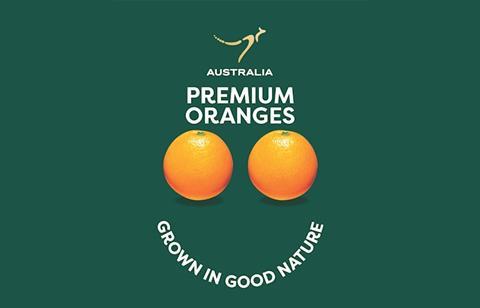 Grown in Good Nature was developed by Hort Innovation in partnership with Austrade and in consultation with industry.
Hort Innovation chief executive Brett Fifield said the brand's launch represented Australian horticulture's strongest international market collaboration yet.
He said the brand was designed to bring to life how Australia's good nature – in both geography and personality – empowers the country to grow the greatest, freshest produce in the world.
"Grown in Good Nature is spurred by clear signals from industry that expanding our presence in international markets is a priority," Fifield explained.
"With the launch of Austrade's Australia Nation Brand, there was an opportunity to work together to create a unified presence overseas while maintaining a horticulture-specific identity, and so, Grown in Good Nature was born."
Over the next six months, Grown in Good Nature marketing campaigns will launch in Hong Kong, Indonesia, Japan, Malaysia, the Philippines, Singapore and Thailand.
On top of trade show appearances, activities will include retailer partnerships, e-commerce, food service promotions, in-store displays, season launch events, food journalist engagement, TV coverage, employing social media influencers and more.
Grown in Good Nature is underpinned by more than A$58m (US$37m) in Hort Innovation export initiatives – covering educational resources for current and aspiring exporters, in-market data insights, research and development to support protocol requirements and biosecurity measures.
Fifield said that export marketing campaigns are a key tool to grow demand for Australian produce.
"If Australia's domestic production continues on its current growth trajectory, there will be close to 500,000 tonnes of excess supply by 2030. Grown in Good Nature aims to help curb that by lifting our profile overseas," said Fifield.
Adrian Cordoma, a table grape grower from Robinvale Victoria, said he looks forward to seeing how the Grown in Good Nature brand resonates with attendees at Asia Fruit Logistica in Bangkok this November.
"Grown in Good Nature highlights the quality of the fruit, vegetables and nuts that Aussie growers produce and leverages the idea that our produce embodies Australia's rich character. At Asia Fruit Logistica, we will have growers like myself at the stand displaying the premium products they have grown, and I'm looking forward to seeing what opportunities are ignited by our presence there," said Cordoma.
Growers and supply chain representatives from the avocado, cherry, citrus and table grape industries will showcase their produce at Hort Innovation's Asia Fruit Logistica stand.