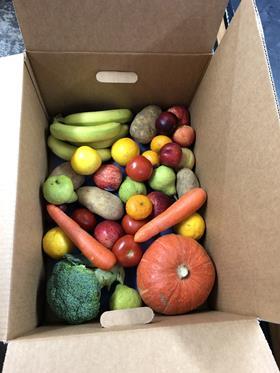 New Zealand's ministry of health initiative, Fruit and Vegetables in Schools (FIS), has diverted the fresh produce originally intended to feed school children to families across Auckland.
Government imposed restrictions has led to the closure of schools, putting over 120,000 children who would usually receive fruit and vegetables via the FIS programme at risk of missing out.
This prompted the 5+ a day charitable trust, along with United Fresh New Zealand, to divert deliveries, with up to 5,000 fresh produce boxes now being delivered to families in Auckland every week.
David Smith, chair of the 5+ a day charitable trust, said it was important for families to eat healthy meals full of fresh produce, as it would help boost their immune systems and general well-being.
"We are committed to providing fresh fruit and vegetables to those who otherwise would not be able to access them. We want families to be able to cook healthy meals for their whanau (extended family)," said Smith.
The 5+ a day charitable trust is working with food banks, marae (Maori communities), city missions, Fair Food NZ and Kiwi Harvest in order to reach families during the Covid-19 lock down.
Tracy Goddard, distribution and retail manager at Auckland City Mission, said there had been a huge increase in the number of food parcels given out to families during the Covid-19 pandemic, going from a weekly average of 450 to 1,000.
"The 5+ A Day boxes are vital to helping meet the increased demand and have greatly eased our load," said Goddard.
"The families who receive these boxes can be sure that they are getting their 5+ A Day. We are very grateful for these daily fruit & vegetable family boxes," she added.