Five new apricot varieties bred by Plant & Food Research are ready for commercialisation
Summerfruit NZ and Plant & Food Research announced the signing of a master licence agreement for the commercialisation of five Nzsummer apricot varieties in May.
The selections came from the joint Summerfruit NZ-Plant & Food Research breeding programme, which has been working on developing apricots suitable for export to Asian markets.
The apricot varieties included in the master licence are the first to complete the evaluation programme carried out over the last few years by the Plant & Food Research breeding and research team in Clyde.
Plant & Food Research's general manager of new cultivar innovation, Zac Hanley, said many scientific personnel were involved with the programme.
"These exciting varieties are now ready for commercialisation following a rigorous selection process and commercial grower trials," Hanley said.
The master licence agreement was signed between Plant & Food Research and NZ Summer Fresh, an industry-led cooperative. Sub-licensed commercial growers will be eligible to become NZ Summer Fresh shareholders under the NZ Summer Fresh constitution.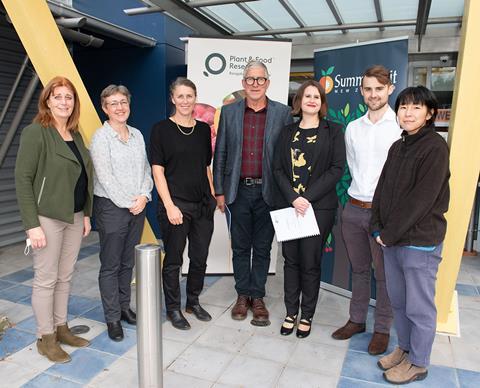 NZ Summer Fresh will now turn its attention to a significant work programme, which includes beginning work on a commercial development strategy. This needs to be completed and agreed with Plant & Food Research before any further commercialisation of these specific apricot selections can take place.
Roger Brownlie, chair of the Summerfruit NZ board, thanked all those involved in the development of the varieties so far.
"Their patience and determination to work through the various options for a feasible and economically viable industry-led cooperative was essential in reaching this conclusion," said Brownlie.
"The New Zealand summerfruit industry and Plant & Food Research look forward to an exciting and successful future for both the new entity and the five new apricot varieties."