Exclusive supply chain partnerships will include marketing and advisory support for both growers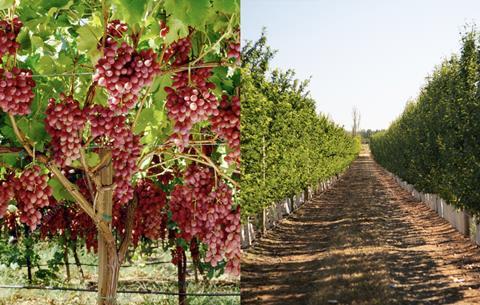 Premier Fresh Australia – recently rebranded from LaManna Premier Group – has announced new and exclusive supply chain partnerships with Cutri Fruit and Camera Group.
Premier will provide marketing and advisory support for both growers, which will allow for further strategic planning, varietal development, and branding to further unlock opportunities domestically and internationally.
Cutri Fruit's Gaethan Cutri said the move would allow the Swan Hill-based grower-packer to concentrate on growing the best possible fruit.
"Cutri Fruit is pleased that Premier will be managing our complete supply chain of Australian and Global sales for the upcoming stonefruit season," said Cutri.
"We are excited to be able to work together with the specialised sales team to further streamline our supply chain management.
"This will ensure we have more time to focus on consistently growing and delivering our customers the best tasting peaches, nectarines, plums and avocados in the world. Big thanks to Frank Frappa, Dean Gall and team for making this happen."
The international Galaxy Fruit Brand, created by the two companies, will continue to build under the development of Premier.
Camera Group has farms spanning from Robinvale to Mildura, growing grapes, citrus and avocados. The Camera Group has been working with Premier on global trade for over five years and is now expending the partnership for the domestic market.
Camera Group's David Camera said Premier will manage the end-to-end supply chain for the group.
"This new partnership with Premier is an exciting development for our family and we look forward to the opportunities ahead. After dealing with exporters, importers and local market for over 50 years, we see the need to have a streamlined channel for sales and support that the team at Premier can provide," said David Camera.