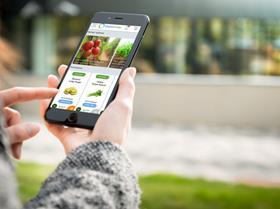 South Australian ag-tech startup Optomni has announced OmniOrder, its digital trading and supply chain optimisation platform, will be deployed in a pilot with Lockyer Valley-based vegetable grower Qualipac.
It represents a major milestone for Optomni on its mission to reduce food losses in the supply chain and help Australian growers and wholesalers get a better return for their produce.
"We are very proud to start this project with Qualipac to digitalise and automate ordering and inventory processes, and to give Qualipac an easy way to market its produce to its customers," said Murad Mekhtiev, chief executive of Optomni.
OmniOrder will help Qualipac manage inventory at the batch level, take orders digitally with a trading app, and reconcile everything automatically.
"We are excited to deploy OmniOrder which will give us a permanent online 'shop face' which doesn't need to be separately managed. It simply works as we manage our inventory normally, and cuts down on manual data entry, and we can use it for both direct sales and sales through wholesalers," explained Kees Versteeg, sales and marketing manager at Qualipac.
Mekhtiev said Optomni's goal is to give the benefits of digitalisation, automation and optimisation to the Australian fresh produce industry.
"Much of the industry still rely on paper-based processes for inventory management, ordering and marketing," he noted. "A range of solutions exist to digitalise, but digitalising by itself usually doesn't bring about the return on investment to justify making a change to current processes. Only automation and optimisation bring that, so our goal is to go a step or two beyond existing solutions in order to maximise ROI and impact," he added.
Optomni will also be pitching its value proposition to the Australian venture capital community on the SproutX demo day, which will be held on the 1 December in preparation for a Seed investment round next year.
SproutX is a leading accelerator programme for fast-growing start-ups in the area of Agritech and Foodtech, and Optomni is part of the 2021 cohort.