Lockdowns in China during critical sales window adversely affect the company's horticulture division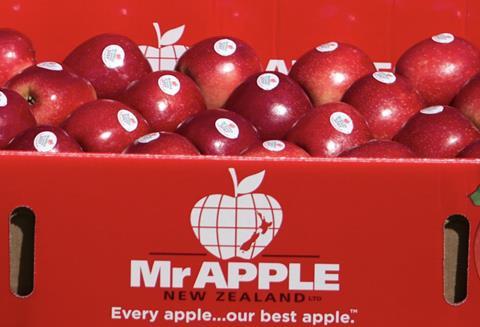 Scales has released its annual results for 2022 (12 months to 31 December 2022 (FY22)) announcing a strong performance despite struggles in its horticulture division.
A record performance from the company's global proteins division saw the group post underlying NPAT of NZ$46.4m million, up 17 per cent year-on-year (yoy) an underlying EBITDA of NZ$77.9m up 6 per cent yoy and revenue of NZ$619.2m, up 20 per cent yoy.
However, Scales' overall performance did not reflect the results of its horticulture division which produced an underlying FY22 EBITDA of NZ$17.0m a 58.3 per cent drop from FY21.
Andy Borland, managing director of Scales, said FY22 was a challenging hear for the company and the overall horticulture industry in New Zealand.
"In addition to adverse weather at the start of the season, earnings and volumes were impacted by lockdowns in China, particularly during critical sales windows including during the latter parts of the season. Lower volumes, higher shipping costs and labour availability also contributed to the results," said Borland.
"Mr Apple's own-grown export volume was 3,324k TCEs (FY21: 3,651k TCEs), with both premium and traditional volumes decreasing compared to the prior year. However, demand for premium varieties remained strong. Overall prices were affected by the slow sales rates, although encouragingly many premium prices were in line with, or slightly above, the prior year, substantiating our strategy of investing in premium varieties.
"Progress was made on Mr Apple's Whakatu packhouse automation programme together with the ongoing orchard redevelopment programme. However, taking into account the effects of Cyclone Gabrielle, future investment will be prioritised towards other projects both within the horticulture and global proteins divisions."
Scales has withdrawn its profit guidance for FY23 in the wake of Cyclone Gabrielle as the company waits to assess its damage.
Borland said the company was especially sadend to see the devastation caused to Hawke's Bay during the recent Cyclone and had committed to the recovery.
"Whilst we are very pleased to report that all of our staff are safe and well, many have experienced significant loss or disruption as a result of this event. The Hawke's Bay community, its people, and culture, are an integral part of Scales," said Bortland.
"Accordingly, Scales is making a donation of NZ$250,000 to the recovery. We will also be providing tailored assistance to those staff members who have been particularly affected."