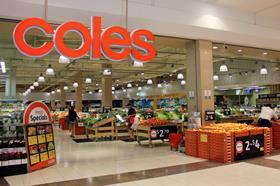 The Australian Competition and Consumer Commission (ACCC) has granted interim authorisation allowing supermarket operators to collaborate when working with manufacturers, suppliers, and transport and logistics providers, in an effort to ensure consumers have reliable and fair access to groceries during the Covid-19 pandemic.
In a statement, the ACCC announced the authorisation was to ensure the supply and the fair and equitable distribution of fresh food, groceries, and other household items to Australian consumers, including those who are vulnerable or live in rural and remote areas.
There have been instances of regional supermarkets being raided by out-of-town shoppers, looking to stockpile items in fear of a shortage. This action has been strongly condemned by Australia's politicians, and is part of the push to secure supply for people living in rural and remote Australia.
The authorisation allows a range of coordinated activities but does not allow supermarkets to agree on retail prices for products.
"Australia's supermarkets have experienced unprecedented demand for groceries in recent weeks, both in store and online, which has led to shortages of some products and disruption to delivery services," said Rod Sims, ACCC chair.
"This is essentially due to unnecessary panic buying, and the logistics challenge this presents, rather than an underlying supply problem."
"We recognise and appreciate that individual supermarket chains have already taken a number of important steps to mitigate the many issues caused by panic buying. We believe allowing these businesses to work together to discuss further solutions is appropriate and necessary at this time," added Sims.
Coles extends 'community hour'
Healthcare and emergency services workers have been granted dedicated shopping hours by Coles supermarkets, beginning on Thursday, 26 March.
All emergency services and healthcare workers, including doctors, nurses, paramedics, hospital and ambulance staff, police and firefighters who hold an AHPRA card, have a workplace ID or are wearing their work uniform will be eligible to shop during the first hour of trade on Tuesdays and Thursdays.
The move complements the current community hours in place for vulnerable and elderly customers, who can shop during the first hour of trade on Monday, Wednesday and Friday with a government-issued pensioner concession card, commonwealth seniors health card, companion card, seniors card, disability card and health care card.
Coles Group chief executive, Steven Cain, said the move will help even more Australians access the essential groceries they need.
"In the past week we have seen the community hour help vulnerable and elderly Australians access essential grocery items during this challenging time. We are now extending this opportunity to those Australians who are protecting our community and keeping us safe," said Cain.
"We know these workers are incredibly busy and hope that providing them with a dedicated hour at the beginning of the day to shop will make their lives a little easier and support the vital work they are doing every day."
Health and safety paramount
Woolworths has begun installing protective plexiglass screens at the manned checkouts of each store across Australia.
Managing director of Woolworths Supermarkets, Claire Peters, said its stores would remain open and its team members would do everything necessary to uphold public health and safety for customers.
"We know it's not always easy to maintain social distancing at our checkouts, so we've started installing plexiglass screens as an additional safeguard for our team members and customers," said Peters.
Meanwhile, Coles has introduced guidelines for customers to follow, to ensure they keep with social distancing rules. Customers are advised to use the length of a trolley as a guide for the distance between themselves and other shoppers, while hand sanitising stations are more frequent, and the use of tap-and-go payment is encouraged.
Online keeping people at home
Another key feature supermarkets are focussing on is online shopping. Keeping people at home and out of supermarkets is paramount to help curb the spread of the disease, but consumers need to be able to access groceries and other essential items.
Coles has launched its online priority service (COPS) which ensures the availability of everyday grocery essentials to vulnerable customers who can't shop in-store.