Australian ag-tech company uses AI-algorithms to make microclimate predictions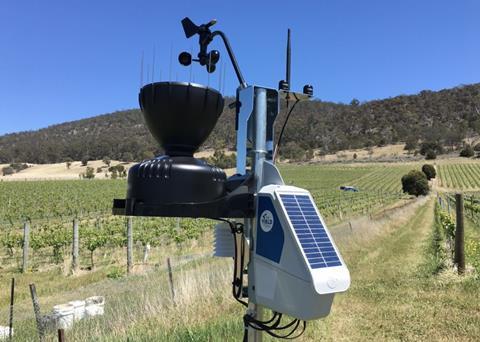 The Yield's Digital Playbooks are increasing farm gate returns, while reducing environmental footprints.
The playbooks use AI (artificial intelligence) to deliver highly accurate crop predications and recommendations for on-farm practices such as irrigation, spraying and nutrition.
Ros Harvey, founder and CEO of The Yield, said the technology has delivered a 10 per cent lift in grower revenue and a 45 per cent internal rate of return for customers in its core crops – wine grapes, table grapes, berries, apples, and herbs. These gains are made through improved yields, reduced costs and mitigating weather risks.
"Customers are able to scale faster by using common data-driven tools in easy-to-use apps, wherever they grow in the world," Harvey told the Microsoft News Centre.
"Our customers can then adjust their Digital Playbooks to reflect their practices and their knowledge about their crops and how they want to grow."
The Yield captures data from sensors and weather stations on farms, inside canopies and under growing tunnels. It then creates microclimate predictions using its patented AI-algorithms.
"Using microclimate data rather than traditional gridded weather models to power our customers' Digital Playbooks delivers significant results – a 57 per cent reduction in water requirements, a 47 per cent increase in safe spray windows, 150 per cent more accurate identification of extreme weather events and 20 per cent improvement in harvest forecasts. This is good for our customer's profitability and good for the planet," Harvey added.
"What we've really harnessed is the power of technology and AI. We have Digital Playbooks in our key crops, with more crops being added all the time."
The Yield has be selected as a "hero customer" by Microsoft ANZ. It will be featured in a comprehensive communications and marketing thought leadership campaign led by Microsoft.
The campaign runs from April through to September (2022), giving the Australian-based ag-tech company increased exposure that it hopes to leverage into sales and investment.