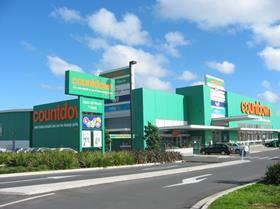 Woolworths has announced it will phase out single-used plastic bags at its Countdown supermarkets in New Zealand by the end of 2018.
The phasing out is part of Countdown's broader commitment to get to zero food waste and improve its sustainability practices, which includes the Countdown Food Rescue programme.
Countdown managing director Dave Chambers said in a company statement that the timing was right to introduce better options for its customers and phase out the single-use plastic carrier bags.
"This move will result in the removal of 350m plastic bags from our waste stream and environment," he said. "We have been tracking customer sentiment for two years and our most recent research, concluded in August, indicates that 83 per cent of our customers support phasing-out single-use plastic carrier bags."
Countdown introduced its first plastic bag-free store on Waiheke Island in May last year, offering only compostable bags for 15c each.
"We're confident Kiwis will get in behind this change across the country, and we're committed to making the move away from check-out bags as simple for customers as we can," he said.
The phase out will also apply to Countdown's online shopping service, with trials underway to reduce single-use plastic bags in deliveries.