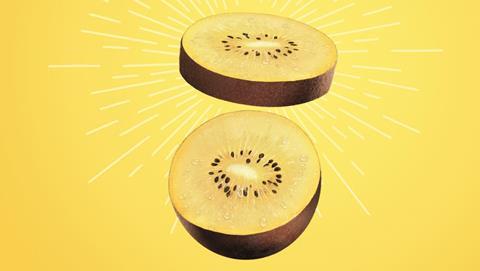 Zespri are preparing for a civil case in China to defend its intellectual property, after new figures suggest there could be up to 2,500ha of its SunGold kiwifruit variety being grown illegally.
If correct, the figure is a concerning one for Zespri, which has 6,500ha of SunGold planted in New Zealand and 1,100ha licenced overseas.
It's estimated SunGold sales account for half of Zespri's total revenue of NZ$2.94bn (US$1.89bn) annually.
In an interview with Stuff NZ, Zespri chief grower and alliances officer Dave Courtney explained what had made them act.
'We're aware that the variety has been grown by smaller household growers but what we're noticing is there are a couple of bigger, more commercial players picking it up which has made us step in," said Courtney.
China buys more than NZ$500m worth of kiwifruit each year from Zespri and represents the co-operatives biggest market.
'Right now it's not impacting on us unless we could have sold that licence, but we're not selling licences offshore anyway.
"The potential cost if left to grow is that it would displace New Zealand fruit from the shelf, but we're a long way off that," he noted.
This is not the first occasion that Zespri has launched a civil case. In 2018, the company took action against a person in New Zealand who had allegedly sent SunGold plants to China.
Zespri owns plant rights to the new SunGold variety for at least another 18 years, meaning only contracted growers to the co-operative were able to plant it.
Courtney told Stuff NZ that Zespri was monitoring orchards and supply channels to understand the scale of the issue, as well as to obtain evidence for legal proceedings, and that previous cases over trademark violations had given it confidence.
'We've had success pursuing trademark infringement as a criminal matter, we've had fines issued against people who've used our brand, especially in Shanghai. We're working with a law firm in China and here in New Zealand,' he said.