Leading European exotic fruit and vegetable marketer Total Exotics has confirmed the expansion of its commercial team with the appointment of Rients van der Wal (pictured below) as sales manager.
Van der Wal brings extensive experience of the European fresh produce and flower business, having worked for a number of companies in the sector including Terra Nigra and Fresh Connection.
He was most recently commercial manager at FV SeleQt, a joint venture between Best Fresh Group and Flamingo/Finlays set up to source vegetables from Kenya and other parts of the world.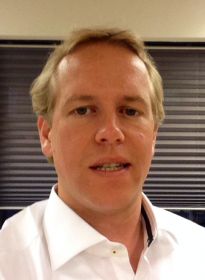 Joost Verrest, commercial director of Total Exotics, told Eurofruit that Van der Wal's appointment would bolster the group's ability to identify and develop commercial solutions for retailers and foodservice clients.
"Rients has a profound ability to develop and translate the consumer value of exotic fruits and vegetables," Verrest commented. "He also has a proven talent for developing the exotic market for the benefit of retail and food service customers."
Van der Wal is set to take charge of the day-to-day running of Total Exotics' commercial activities in the Netherlands and the Nordic region.
"We are fortunate to have Rients assume commercial leadership in The Netherlands and the Nordic region as we continue our quest to redefine the way exotic fruits and vegetables are purchased and create consumer value," Verrest added.