Online grocery service is now in more than 50 cities across India with the majority of users located outside of tier-one cities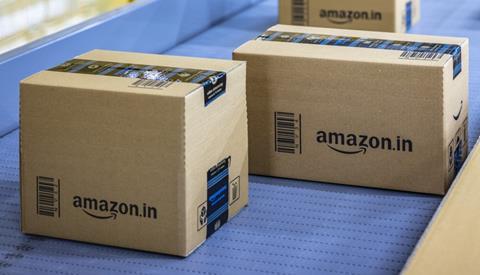 E-commerce giant Amazon has continued to expand Amazon Fresh in India with the online grocery service now available in more the 50 cities.
In an interview with The Hindu, director of Amazon Fresh Srikant Sree Ram, said more than half of the service's users came from tier two and three cities.
"In the last year, we have more than doubled the number of cities that we are available in. We are now available in 50 plus cities including many tier two, three cities like Chandigarh, Kochi, Trivandrum and many more," he said.
Amazon Fresh offers online grocery shopping and delivery and Ram said the majority of online shoppers in India were looking for quality and value for money and noted that the majority of online grocery shoppers like to pre-plan their purchases.
"Our focus has remained squarely on ensuring we provide high-quality products, especially in fresh fruits and vegetables and ensure that we offer our customer the best value. Whether it comes through pricing or through offers," he said.
"Grocery for us has been one of our fastest growing categories nationally."
Amazon Fresh has partnered with farmers across the country to source its produce. It launched its Amazon Kisan programme in 2019 to buy fresh produce directly from farmers and assist them with growing.
In 2023 Amazon Kisan has over 8,000 farmers registered in the programme with over 3,000 farmers supplying their fresh produce to Amazon's network of 11 collection centres across the country.
Farmers get access to qualified agronomists who provide customized crop recommendations and assist with scientific nutrition and pest management practices.
"We believe that technological innovations can transform Indian agriculture and dramatically improve the livelihoods of Indian farmers," said Siddharth Tata, Product Leader, Amazon Fresh and Kisan in an Amazon blog post.
"Partnering with farmers has helped us build a 'farm to fork' supply chain that helps us serve the highest quality fresh produce to our customers."