Alternatives to plastic-wrapped produce are becoming more popular in a bid to reduce plastic and food waste
Purchasing fruits and vegetables by weight has become an increasingly available option in Japan as part of efforts to reduce plastic use.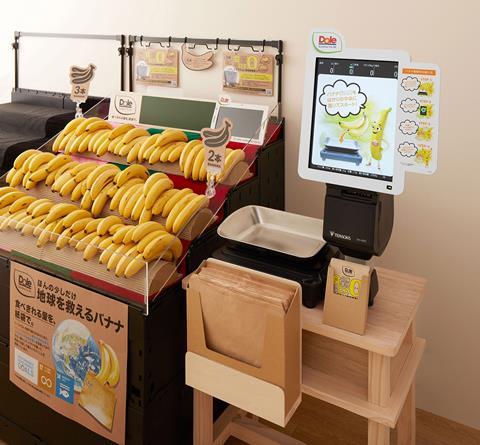 According to a report from Japan Today, consumers in Japan are faced with an overwhelming amount of plastic packaging when shopping at supermarkets as compared to other countries.
In recent years countries across the world – such as France with its AECG law – have increased efforts to reduce the use of plastic packaging and now consumers, retailers and other companies in Japan are beginning to follow suit.
According to data from Japan's Environment Ministry, containers and packaging account for more than 60 per cent of Japan's household waste by volume with even fruits and vegetables sold in individual wrappings.
In June, Dole Japan announced it would commence a selling banana by weight project to reduce fruit loss and plastic waste.
The company's bananas had been previously wrapped in plastic bags with four or five bananas per bunch. Dole partnered will retailers to install Dole-branded scales into stores.
"As the number of small households increases, the amount of bagged bananas currently on sale is large, so this initiative makes it possible to purchase only the necessary amount by weight," the company said.
"By creating an environment for selling by weight, which has been difficult for mass retailers to date, Dole has realised a service that is easy to use for both consumers and mass retailers."
Machinery maker Teraoka Seiko has tried to address the challenge by developing artificial intelligence-powered scales that automatically detect the type of fresh produce being weighed.