Singapore-based agri-genomics firm opens R&D facility and reveals plans for further Asian expansion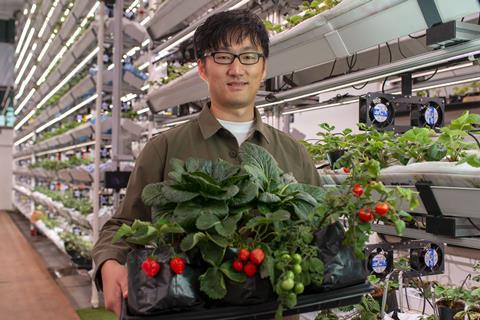 Agri-genomics start-up Singrow has cut the ribbon on a new R&D facility in Singapore and announced plans to expand to Malaysia and Thailand.
According to a report from The Straits Times, the company officially opened the 300m² indoor farm which will serve as its R&D facility on 11 April.
The facility is expected to produce around 500kg of produce monthly with a focus on producing novel crop varieties to be grown in farms around the world.
Examples include its climate-resistant strawberries, unveiled earlier this year, as well as blueberries, grapes and other crops. The facility will also serve as a testing facility for automated agricultural technologies.
At the opening Singrow also announced plans to expand into Malaysia and Thailand via franchise farm partnerships with TreeGrow and Prenio respectively. The produce grown at these farms will then make its way back to the Singapore market.
This follows the company's commitment to expand into China by joining a new tech hub, the China-Singapore Smart Park in Guangzho. Singrow plans to have a seedling production facility at Guangzhou Knowledge City by 2024.
Founder, chief executive and chief scientist Bao Shengjie told agfundernews Singrow wants to expand its international reach.
"Our ultimate goal is to bring our technology and crop varieties to more farmers and communities worldwide, particularly in regions where agricultural challenges have been exacerbated by climate changes and natural disasters," he said. "Through our expansion, we are one step closer to achieving this goal.