Industry experts will share key strategies for success in the Indian market at the online event, which takes place on 3-5 May 2023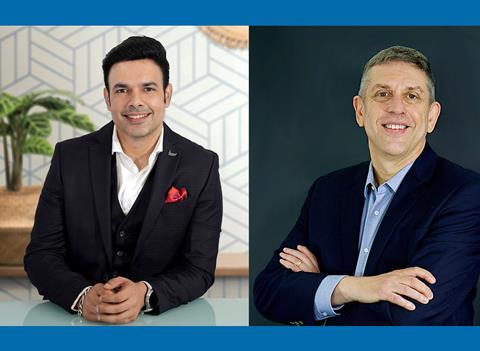 Fresh Produce India is back on 3-5 May with a high-quality programme of interviews and discussions covering the latest trends in one of the world's most exciting emerging markets for fresh fruit and vegetables.
India's premier fresh produce event takes place online again in 2023, with content serialised over three days.
Fresh Produce India 2023 kicks off at 1pm India Standard Time (IST) on Wednesday 3 May with a live online panel discussion on the future of the fast-growing Indian market. Damodar Mall, chief executive of Reliance Retail's grocery retail business, and WayCool Food's managing director, Karthik Jayaraman, join Fruitnet's Chris White to discuss strategies for success in the Indian market. They provide expert insights on the latest consumer and retail trends. Plus, they explain the role technology is playing to build a demand-led supply chain in India.
After the opening session, a series of expert talks and discussions are broadcast on 4-5 May on the Fresh Produce India website and newsletter as well as via Fruitnet's channels.
In a boardroom interview, Tarun Arora, director of IG International, explains why the leading Indian fresh fruit importer is making a major foray into domestic production as well as moving into a range of related sectors, from precision agriculture to packaging.
Avocados are one of the up-and-coming products in India, with consumers developing a taste for the fruit. Multinational supplier Westfalia Fruit last year established a joint venture in India to supply locally grown and imported avocados to consumers. Group CEO Alk Brand and Zac Bard, growers and commercial nursery executive of Westfalia Group Global Farming, discuss the company's India strategy, and the broader opportunities and challenges for the avocado category.
India's table grape industry is gaining fresh impetus with the gradual introduction of new varieties from international breeding programmes. Azhar Tambuwala, marketing director of leading grower-exporter Sahyadri Farms, outlines India's proprietary variety journey in grapes.
Building a market for premium products can be a challenge in India. Citrus Australia launched a market development project in India last year to develop demand for its high-quality citrus. GM of market development, David Daniels, provides an update on the initial learnings and future plans.
Fresh Produce India is a free-to-register event, with all content available to view on demand on the Fresh Produce India website and delivered to attendees via the Fresh Produce India newsletter.
For more information and to register, go to www.freshproduceindia.com