Japanese vertical farm start-up completes Series A round of funding to accelerate its business development
Spread has secured approximately US$30m (¥4bn) in what it said is the "largest-ever single fundraising" in the Japanese foodtech sector.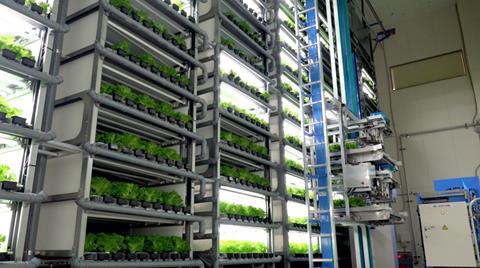 The Kyoto-based vertical farm specialist raised the money as part of its Series A round of fundraising, supported by multiple businesses and angel investors.
Spread is set to use the funding to develop new technologies for its fully automated vertical farm Techno Farm Fukuroi. It also plans to invest in the marketing of its sustainable vegetable brand Vegetus and in R&D for strawberries, alternative meat, and global business development.
Spread opened its first vertical farm, Kameoka Plant, in 2007 which was soon followed by Techno Farm Keihanna in 2018. Techno Farm Keihanna utilises automated cultivation, precise environmental control technology, IoT-based cultivation management system Techno Farm Cloud.
It has since entered partnerships to construct Techno Farm Narita, opened in 2021 and Techo Farm Fukuroi which is set to open in January 2024.
Spread has developed the technology for mass production of pesticide-free, high quality strawberries in a vertical farm using artificial lighting.