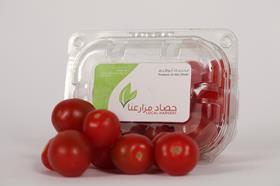 The Abu Dhabi Food Control Authority (ADFCA) has announced the launch of several initiatives aimed at guaranteeing food safety and achieving agricultural sustainability in the emirate, especially in terms of water and renewable energy use, according to Zawya.
The authority has reportedly invested in the study and implementation of the latest technologies and smart applications to cope with the region's tough climate, characterised by a scarcity of water and energy resources.
One research project concerns a groundwater well desalination unit intended for irrigation, which uses reverse osmosis techniques and solar energy.
The project, which began as a collaborative effort with Nordic Innovations, aims to maximise the use of Abu Dhabi's highly saline water, while encouraging farmers to diversify production with crops that guarantee better financial returns.
Using solar power to treat saline water has succeeded in cutting costs, as it is cheaper than utilising conventional energy.
Meanwhile, rationing water use for irrigation remains a must in order to sustain local resources. ADFCA has therefore started a research project to introduce smart irrigation techniques to Abu Dhabi's farms.
This system is also operated by solar energy, while using wireless satellite sensors. The water is automatically irrigated according to the needs of the crops being cultivated.
In addition, the authority has now teamed up with Abu Dhabi Farmers' Services Center to carry out research on how to use renewable energy for cooling and irrigation systems in greenhouses. Such efforts will help to expand the greenhouse sector in the emirate, the authority says.