Association thanks its members for their resilience and commitment in tackling the challenges facing the sector
Ecuadorean banana exporter association Acorbanec celebrated its seventh anniversary this week by reaffirming its commitment to improving the competitiveness and sustainability of the country's banana industry.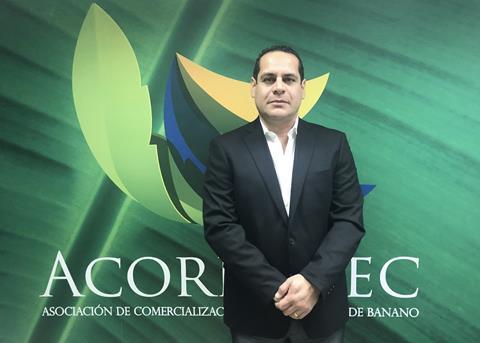 The association, made up of 61 members representing 43 per cent of Ecuador's banana export volume, published a statement praising its members' "resilience, commitment and effort in achieving the sustainability of their products and guarantee the security of the supply chain".
"Despite all the adversities that occurred last year, caused by the war between Russia and Ukraine and resulting high inflation that persists until the present day, and the bad weather that has affected production…Ecuador's banana exports have grown by more than 6 per cent compared to 2022," the statement said.
Acorbanec highlighted its efforts – along with those of the Ecuadorean Banana Cluster – to make production more socially and environmentally sustainable.
"Ecuador has been making important efforts in production, certifying its banana farms, paying a living wage, working on gender equality and adopting biosafety measures on farms to prevent the arrival of Fusarium Wilt TR4," it said.
"This is why we are asking to be paid a decent price for our bananas that guarantees the sustainability of the sector and the safety of our fruit."