The Abu Dhabi group has entered into a joint venture to develop a terminal in Safaga Port on the Red Sea, with the aim of boosting Egypt's hub capability
Abu Dhabi-based AD Ports Group has entered into an alliance with the Red Sea Ports Authority and the Egyptian Group for Multipurpose Terminals Company (EGMPT), the commercial arm of Egypt's Ministry of Transportation, to develop major ports in Egypt, according to Gulf News.
The aim is to transition Egypt into a "global trade and logistics hub through the development of Egyptian ports at the Red Sea and Mediterranean Sea coasts, and the constructive cooperation between Egyptian and UAE ports", according to Lieutenant-General Kamel El-Wazir, Egypt's minister of transport.
The Abu Dhabi group will reportedly develop, operate and manage a multi-purpose terminal in Safaga Port on the Red Sea.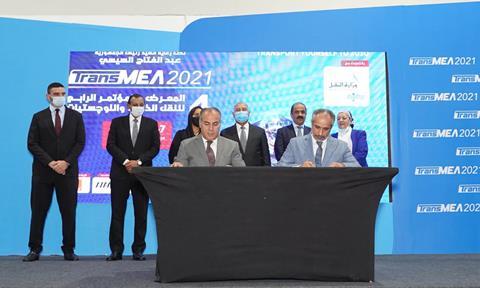 Due for completion in 2024, the terminal is set to offer berths of up to 1,000 metres, capable of handling all types of general, dry and liquid bulk cargo.
"The Ministry of Transport has ambitious plans to boost maritime trade and transportation, and AD Ports Group stands ready to leverage its expertise and experience to support these vital development projects," said Captain Mohamed Juma Al Shamisi, managing director and group CEO of AD Ports Group.
A Memorandum of Understanding had been signed between AD Ports and EGMPT last November, with the stated aim of supporting the growth of the Middle East's industrial and logistics sectors and assisting in opening new markets for Egyptian exports via direct maritime routes across the Arabian Gulf, East Asia and Africa.
Saif Al Mazrouei, head of ports cluster at AD Ports Group, said at the time: "The strategic location of Safaga Port on the Red Sea holds great potential for a significant role within the global supply chain. We are confident that the cooperation will prove beneficial for both sides, as it combines the unique characteristics of Safaga Port with the long-standing expertise offered by AD Ports Group in managing and operating maritime terminals, along with the Group's extensive capabilities in delivering end-to-end services across the entire supply chain."