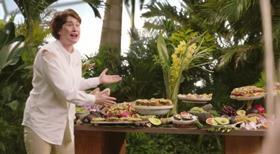 Avocados From Mexico (AFM) is returning to the Super Bowl on 2 February with a new, humorous 30-second commercial that celebrates the American avocado obsession.
It will mark the sixth consecutive year that the marketing group has advertised during the 'Big Game', the culmination of the NFL season and an event that is synonomous with avocados and guacamole in North America.
'Avocados From Mexico sources more than 80 per cent of Americans' avocado obsession, this is a story worth showcasing to 112m viewers and an opportunity we couldn't pass up this year,' said Alvaro Luque, president of Avocados From Mexico. 'We look forward to being part of a big day in the marketing world and the country at large while reminding consumers that Avocados From Mexico are healthy, delicious and always in season.'
Since AFM debuted its first ad during the 2015 Super Bowl, the brand has highlighted it's origins in Mexico, the fruit's versatility and value as well as the fact that Avocados From Mexico are always in season and 'Always Worth It'.
'We have really found our sweet spot with Big Game viewers, and we look forward to delighting avocado fans nationwide with what will be a really fun spot,' said Kevin Hamilton, head of brand marketing, PR & strategy at Avocados From Mexico. 'Our fully integrated campaign builds on what we've done before, engaging existing avocado lovers, while highlighting for new consumers that Avocados From Mexico are Always Worth It.'