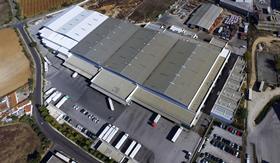 Agro Merchants has acquired Portugal's biggest coldstorage provider, giving it a foothold in the Portuguese market and boosting its position in the Iberian Peninsula.
The US-based group has teamed up with two Portuguese private equity firms to fund the acquisition of Cold Land SGPS, the parent company of Frissul and Frigomato, which together operate more than 300,000m3 of coldstores, equivalent to 55,700 pallet positions, in Lisbon and Porto.
The current management team, led by CEO Afonso Almeida, will continue to lead the business in Portugal.
"Cold Lands is well-known for its high levels of quality, innovation and extensive expertise in value-added services, plus technology systems that enhances productivity throughout the distribution process," Agro Merchants said in a statement.
Its product expertise includes frozen/deep-frozen such as ice cream, bread, pastries, produce and protein, as well as refrigerated products like dairy and cold meats.
This latest acquisition furthers the group's strategic goal to become the leading coldstorage and logistics service partner serving the Iberian Peninsula.
In March 2016, Agro acquired Barcelona-based APC, a coldstorage leader in Spain with two facilities totalling 55,000 pallet positions. Also in 2016, the company completed a state-of-the-art expansion of its Algeciras warehouse, increasing the facility's capacity to 15,600 pallet spaces.
"Frissul and Frigomato are valuable additions to our global coldstorage network given the quality infrastructure, customer base and focus, management team and high standards of service," said Carlos Rodriguez, CEO of Agro Merchants Group.
"The Iberian Peninsula is also one of several key clusters for our group, with current operations in Algeciras and the Barcelona area and plans to expand further in the region. The addition of Frissul and Frigomato extends our geographical coverage and enhances our capability to offer full transportation and distribution solutions to existing and new customers."