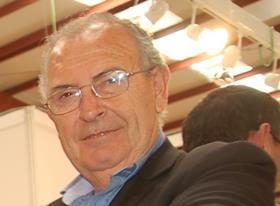 Agroponiente Group has announced the sad death of its former vice president, José García Callejón, known in the trade as Pepe Matillas.
Through his company, Frutas Matillas, Matillas was a founding member of Agroponiente in 1987, and played a key role in the group for more than 30 years, holding several positions on its board.
The group praised Matillas for his industry knowledge and strategic vision, as well as his ability to get on with growers, customers and suppliers.
Paying tribute to his former colleague, Agroponiente's CEO, Jorge Reig, described him as "a person with an open mind and always oriented to new ideas, who knew how to perfectly combine a clear idea of his work based on effort and improvement, with a sensational personal spirit, which made working with him very pleasant".