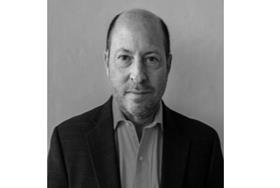 Agrovision, the private equity backed US global farming business, has announced the appointment of experienced berry executive Andrew Maiman as Senior VP of business development.
Maiman joins Agrovision following an extensive career in the berry category with Sun Belle, Camposol and most recently with Berryworld America, the Mastronardi-UK berry joint venture.
Already a top three Peru blueberry exporter, Agrovision now has the largest premium proprietary variety catalogue in blueberries and is attracting the interest of retailers and importers around the globe with its unrivalled expansion in premium blueberry volumes.
It recently surprised the industry with its announcement of expansion in own-farm berry production in Mexico and Morocco.
Commenting on the appointment, John Early, Agrovision's director of global sales said: "Weare delighted to have Andrew joining the North America team.
"The 2021 fall season will see significant growth for the company, particularly in our premium berry offering, and the recruitment of top industry talent is key to deliver our development agenda."
Maiman commented: "It's a really exciting opportunity to be joining one of the most admired and respected global berry producers supplying the US and Canadian markets.
"It's incredible the expansion the company has achieved in such a short space of time.The move to a premium berry offer and tripling of volume over the next three years makes for a compelling supply proposition."
Highlighting the company's global ambitions, chief commercial officer at Agrovision, Steve McVickers, noted: "Agrovision's evolution from Peruvian grower to a global vertically integrated producer and marketeer continues at pace.
"To complement our volumes in Peru we have built one of the most impressive single site farms in Mexico. We have planted raspberry, blackberry and blueberry across 100ha in 2021, with a further 150ha planned in 2022.
"Our production window expands now to nine months and will soon be a full year offering.We're delighted to have Andrew driving new customer business and supply chain innovation for us in the North America market."
Agrovision was formed in 2012 and farms over 2,000ha of blueberries in Olmos Peru along with Asparagus, Grapes and Avocados.
It only sells what it grows, marketing globally in North America, Europe and China. During 2021 the business has initiated farming operations in Mexico, Morocco and Europe and added raspberry and blackberry to the product basket.