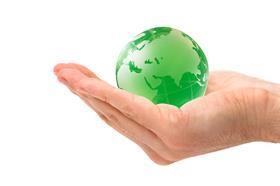 Ahold Delhaize has announced that it has successfully closed a €1bn, sustainability-linked revolving credit facility, refinancing its existing 2015-dated €1bn facility.
According to the retailer, the facility is an important milestone that highlights how Ahold Delhaize is reinforcing the alignment of its funding strategy and its commitments laid out in its Healthy & Sustainable ambition.
Through the facility, Ahold Delhaize draws a connection between its cost of borrowing and the achievement of the following ambitions:
- Food waste reduction: as measured by percentage reduction in tonnes of food waste per million Euro food sales and supporting the UN SDG 12.3.
- Carbon emission reduction: as measured by percentage reduction of Scope 1 and Scope 2 CO2-equivalent emissions and aligned with Ahold Delhaize SBTi-certified 2030 targets.
- Promotion of healthier eating: as measured by percentage of own brand food sales from healthy products. Ahold Delhaize will report on the progress on these ambitions in the company's annual report.
"This is an important facility for Ahold Delhaize that ensures we maintain our financial flexibility,' said Natalie Knight, chief financial officer. 'After having issued the first euro-denominated sustainability bond in the retail industry in June 2019, we believe that linking this facility with our significant Healthy & Sustainable ambition will deliver a positive outcome for all stakeholders."