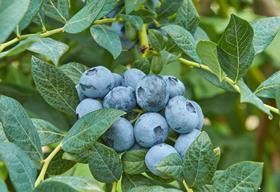 Alberto Medina-Mora has joined blueberry specialist Fall Creek Farm & Nursery as regional director for Mexico.
Based at Fall Creek's facility in Jalisco, Mexico, Medina-Mora will report to president and chief operating officer Oscar Verges.
"Alberto brings vast experience in leadership positions in agri-business in the US and Mexico, and we are truly excited to welcome him to the team," says Verges. "His background in agronomy, production, and product development across different crops, and thorough understanding of the US consumer, position him well to help Fall Creek better serve the blueberry industry in Mexico."
Medina-Moramost recently served as senior director of development and innovation at NatureSweet Mexico, a vertically integrated tomato grower-packager-marketer.
Previously, Medina-Morawas director of the berry programme forVBM-Giumarra/Fundacion Jalisco, where he recruited and developed small- and mid-level growers to establish blueberry production for export markets.
"I'm thrilled to join the Fall Creek family and culture and to contribute my experience and skills to continue to provide superior solutions and support to Fall Creek's grower-customers," said Medina-Mora. "I'm excited to participate in the fast-growing blueberry industry in Mexico — an industry that is more demanding of high-quality products every year. As the industry expands into new regions, Fall Creek will continue to focus on providing superior varieties and technical support for our customers' success."