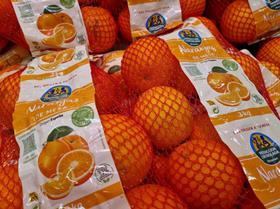 Alcampo has reinforced its commitment to offering its customers fruit and vegetable products grown with the minimum use of chemicals and no conservation process.
The retailer said it prioritises long-term sustainable production techniques that help increase biodiversity and reduce CO2 emissions.
These include attracting beneficial insects for cultivation and placing capture traps for pests or using pheromones that confuse them.
This project, started in 2018 and developed hand in hand with producers, has gradually expanded and now includes 40 products, of which almost half are sold under the 'Alcampo Controlled Production' label.
The range includes tomatoes, peppers, aubergines, cherries and citrus, all identified with the quality seal.