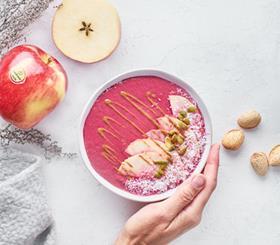 Ambrosia has launched a range of New Year recipes as part of its first ever consumer marketing campaign.
The recipes, published on the apple's website and available via social media platforms, invites people to discover different ways to eat the apples throughout the day.
"In addition to being delicious, Ambrosia is a valuable ally in balanced diets, low in calories, rich in vitamins and supernutrients," the organisers said.
The campaign also features a new television advert that launched in November and will feature on the main Spanish networks.