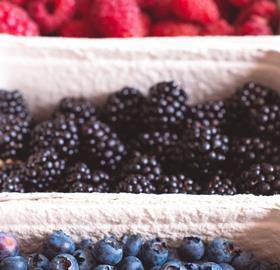 German group AMI has made a series of new berry market analyses available to purchase.
The AMI Market Charts Berries have been compiled by AMI market experts Eva Würtenberger and Dr Hans-Christoph Behr.
Offering more than 200 charts relating to the global berry market, important developments in cultivation, foreign trade and consumption, the reports cover the following topics:
• Berry cultivation and production in the EU and Overseas
• Berry demand in the most important European countries and North America
• In-depth analysis of demand on the German market, one of the most important import markets
• Development of organic berry cultivation and demand
• Development of prices
• Main trade flows of berries worldwide
The analysis can be obtained in four different packages, by applying online here or by downloading an order form.