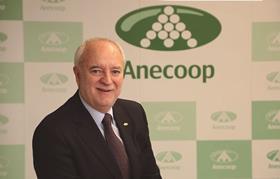 Anecoop and its member cooperatives and partner companies are donating fruit to institutions at the front line of the fight against coronavirus in Spain.
The field hospital that has been set up in IFEMA Madrid to care for those affected by Covid-19, as well as several other charitable institutions caring for disadvantaged people, will receive 7.5 tonnes of fruit.
Managing director Joan Mir said the company wanted to send a message of encouragement to those caught up in the pandemic.
"With this shipment we want to show everyone that the agri-food sector is doubling down during these difficult days to ensure that society continues to be fed, especially the people most affected by this crisis such as the sick, health personnel and other vulnerable social groups," he said.