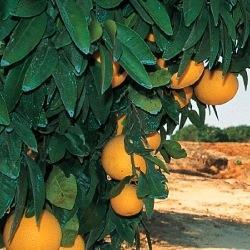 An Israeli agricultural exporter faces stiff opposition from pro-Palestine activists in the UK, France and the Netherlands.
Mehadrin, which touts itself as 'Israel's largest grower and exporter of citrus, fruits and vegetables', and which distributes its products across Europe, has come under fire from Boycott, Divestment and Sanction (BDS) simply for being Israeli, a report on Israeli TV station Channel 10 claimed.
Hundreds of the BDS pro-Palestinian activists have recently campaigned to dissuade customers from buying its products by holding demonstrations outside Mehadrin's offices, and rallying in stores selling its wares.
According to The Times of Israel, however, Mehadrin executives insist that the business' products are from Israel proper, and not produced at settlements, or on land, over the 'Green Line'.
The BDS movement promotes blanket boycotts of Israel, not just Israeli settlements, with the stated goal of ending the Israeli occupation of Arab lands and granting a "right of return" to all Palestinian refugees — a position that would mean an influx of millions to Israel, and the end of Israel as a predominantly Jewish state.
"The products we principally deal with are grown inside the Green Line," Guy Binstock, CEO of Mehadrin, told Channel 10.
The company claims it sources goods from its factories in Netanya, Ashkelon, the Hula Valley in northern Israel, and Netivot, along with its orchards in northern and southern Israel.
"The people protesting don't let facts confuse them," he added. "To boycott a chain because of its (country of) origin is against the law, but there are chains that don't want to enter this maelstrom, which occasionally enters the stores themselves."