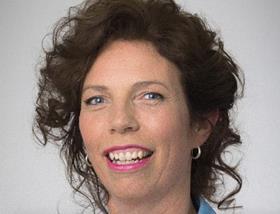 The board of directors of Ardo, the fresh frozen plant-based foods group, has announced that Gabrielle Kalkwijk will take up the position of group CEO from 1 October, succeeding Rik Jacob who retired earlier this summer.
Kalkwijk, who is Dutch, graduated from the Agricultural University of Wageningen (NL), and has since made a successful career in the food industry.
Kalkwijk is currently president of global manufacturing operations for Dawn Foods, an American family business of bakery ingredients and frozen bakery products.
Philippe Haspeslagh, chairman of the board of directors of Ardo, expressed his satisfaction with her appointment: "After a careful selection process by the board of directors and the shareholders, we are pleased that Mrs Kalkwijk is taking on the exciting challenge of leading Ardo. In addition to the wealth of international experience that Mrs Kalkwijk has gained in the food industry, we were particularly impressed by her leadership qualities in both developing people and creating results."
Kalkwijk adds: "I could not ignore the challenge of becoming Ardo's CEO. The entrepreneurship of the Haspeslagh family is contagious. I love the products and the vision of the company, that clearly values quality and sustainability. There is a huge future for those who, like Ardo, are innovative in the plant-based food industry and efficient in creating products. To that end, I see the development of the organisation and its people, as my most important task.'