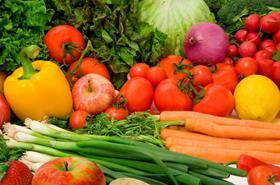 The European Commission has adopted an additional set of exceptional measures to provide further support to fruit and vegetable producers in the wake of the Covid-19 pandemic.

The main provision included in the package will allow producer organisations and their associations to benefit from an increase of the EU's contribution – from 50 per cent to 70 per cent – for the implementation of their operational programmes.
AREFLH has said that it 'strongly advocated' in favour of the exceptional measures and that it welcomed their adoption to prevent producers from losing EU funding due to causes attributable to the pandemic.
Since the beginning of the coronavirus emergency, AREFLH has actively contributed to the definition of several crisis management measures by working together with European policy-makers and formulating policy proposals to grant EU producers with the necessary legislative derogations and enhanced flexibility provisions, to allow them to better cope with the negative impact of the pandemic in terms of market disturbance and shortage of workforce.
The measures, which have been implemented progressively through the adoption of five delegated and implementing regulations, have enabled EU fruit and vegetable producers to focus the resources under their operational programmes to address the market disturbances caused by the pandemic, and have provided 'much needed financial stability' by helping producer organisations reduce their cash-flow difficulties, AREFLH noted.
''European Regions and Producer Organisations are grateful to the European Commission and the European Parliament for standing by the side of EU producers,' said Simona Caselli, president of AREFLH. 'Over the next few months, AREFLH will continue to monitor the market situation and assess the necessity for new exceptional measures should the need arise.'