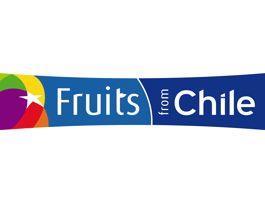 Chile's fresh fruit industry is continuing to assess the impact of an unusual succession of frosts that have hit the South American country as well as other Southern Hemisphere nations since mid-September.
Growers and technicians are urgently undertaking preliminary evaluations to assess the complete impact of the adverse weather conditions, according to a press release from the Chilean Fruit Exporters Association (Asoex).
"This is an abnormal situation for our growers," explained Asoex board chairman Ronald Bown. "We have not experienced a prolonged period of frost like this for many years and at this point, we are tackling the issue on several fronts."
Asoex claims a further ten to 12 days of analysis must be made before any real accurate forecasts can be established due to the fact that many fruit plantations, especially those planted with early varieties, were in different early phonological stages, including the development of buds, flowers and new stems.
"The industry is carefully assessing the damage that has been caused by the frosts, in order that we can give the international fruit community a clear and accurate perspective on the way this Chilean fresh fruit season will progress," Bown pointed out.
"At this point, it appears that the worst affected crops are kiwifruit, plums, peaches, nectarines, almonds, nuts, and cherries. However, we are not yet at a point where we can make a full and realistic assessment of the level of losses we have suffered as an industry."
In the meantime, Asoex said it has presented to the Chilean Ministry of Agriculture and the Agricultural Commission of the Senate a series of proposals for immediate actions to address this issue.
The document contains concrete actions designed to alleviate the impact on the growing sector as much as possible.
"The industry wants to safeguard the futures of our growers at this difficult moment and also safeguard the future capacity of Chilean exporters to provide their loyal customers around the world with the highest quality fruit in the volumes they require," Bown concluded.
Founded in 1935, Asoex represents 96.5 per cent of Chile's fresh fruit exports and 63.1 per cent of planted area with fruit.