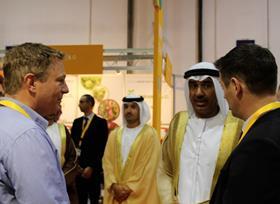 The Australian Trade Commission (Austrade) has launched the third edition of its annual campaign in the Middle East and North Africa (MENA) region to promote bilateral trade, investment and cultural ties between Australia and the Gulf Cooperation Council (GCC), Arab News has reported.
Australia already enjoys annual trade with the GCC worth A$12bn (€8.68bn), comparable to its trade to India, with the GCC ranking as the country's thirteenth biggest trading partner.
For the second consecutive year, Australian Minister for Trade and Investment Andrew Robb is visiting the region to participate in the Australia Unlimited (AU) MENA programme.
The programme involves meeting with senior ministers in Saudi Arabia, Qatar, Kuwait and the UAE to continue discussions around negotiations for a free trade agreement with the GCC.
AU MENA has reportedly adopted the theme of innovation for the 2015 event, highlighting how Australia's innovative approach and expertise meets the GCC region's future needs in terms of sustainability, economic diversification and human capital.