Through its partnership with the Pantone Color Institute, Avocados From Mexico is now an officially recognised hue
Avocados From Mexico (AFM) has made its brand colour official through its partnership with Pantone, ahead of February's Big Game Super Bowl weekend.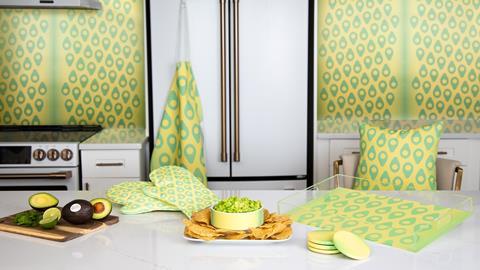 AFM said the new colour "emulates the vibrant tones you see when you cut into a perfectly ripe avocado".
To mark the occasion, AFM has launched a limited-edition collection of Avocado Glow household furnishings.
"The vibrant collection includes seven Avo Glow entertaining and décor essentials featuring a throw pillow, wallpaper, apron, oven mitts, coasters, a serving tray and, of course, a guacamole bowl – making it perfect for hosting viewing parties for both football and avocado fans," AFM said.
From today, consumers will have the chance to win a Avocado Glow Collection by visiting the AFM website.