Deal boosts Baika's presence in Europe and reinforces Tropical Millenium's year-round supply programmes
Chile's Baika has acquired Tropical Millenium, the Málaga-based grower-marketer of avocados, mangoes and other tropical fruits for an undisclosed sum.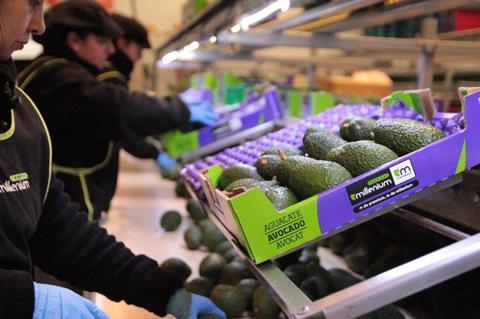 Baika said the deal would boost its tropical fruit offer and reinforce its presence in the Spanish and European market.
With an extensive product portfolio that includes avocados, citrus, blueberries and dried fruits, Baika's production footprint spans Chile, Colombia and Peru.
The company supplies the North American, European, Asian and Middle Eastern markets through its commercial platforms in Mexico, Colombia, the US and Europe.
Javier Fernández, CEO of Tropical Millenium, said the deal would bolster Baika's presence in Europe.
"Baika's extensive production in different Latin American countries means we will be able to guarantee the supply of fruit to our customers throughout the year, as well as integrate vertically within the value chain," Fernández added.
He said Tropical Millenium's commercial operations and supply policy would remain unchanged.