Corbana's flagship industry event discusses joint strategies to tackle common challenges facing the global banana sector
Almost 600 members of the global banana business gathered in Miami this week for the IXth International Banana Congress organised by the National Banana Corporation of Costa Rica (Corbana).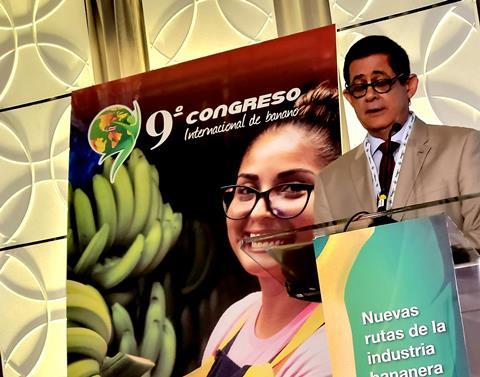 Opening proceedings, Corbana's general manager, Jorge Sauma, said the event provided an opportunity for the entire banana industry to share knowledge about the latest worldwide trends and improve the positioning of their products in the export market.
Over the next three days, a programme of international experts will tackle the key issues facing the global banana business under the theme: 'New pathways for the banana industry', such as the progress made by the Global Alliance against TR4 in fighting the devastating pest, new treatments for Black Sigatoka, rising production costs, sustainability, new EU regulations to cut pesticide use, as well as the latest developments in logistics and emerging market trends.
Highlighting the recognition that the sector must work together to tackle common challenges like TR4, Sauma said the congress had brought together the three major alliances dealing with the disease, and the five main global initiatives to develop TR4-resistant varieties for the first time.
"There are many dangers ahead for the industry and they require joint strategies, that's why we have to work together," he said.