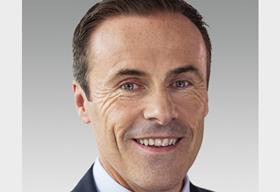 Bayerhas entered a strategic partnership withMicrosoftto build a new cloud-based set ofdigital toolsanddata sciencesolutions for use inagricultureand adjacent industries.
Bayer said the move will bring new infrastructure and foundational capabilities to accelerate innovation, boost efficiency and support sustainability across value chains.
Under the agreement, Bayer will work with Microsoft to co-develop new solutions that address critical industry scenarios such as farming operations, sustainable sourcing, manufacturing and supply chain improvement, and ESG monitoring and measurement.
The companies will do this by developing the go-forward infrastructure for digital farming solutions and data science capabilities. These new solutions and capabilities will be available to businesses – from star-tups to global enterprises – in agriculture and adjacent industries for use in their own offerings. Bayer will also migrate its digital farming core capabilities to the new infrastructure for its own customer-facing solutions.
"This partnership comes at a unique point in time where increased innovation is sorely needed across the food and fiber value chain," saidLiam Condon, member of the board of management of Bayer and president of Bayer Crop Science.
"As we cope with an ongoing global pandemic, fragile supply chains and the continuing climate catastrophe, status quo will not suffice.
"We need collaboration, shared vision and action. For those reasons, Bayer and Microsoft are taking action to make a positive impact, both through our own collaboration as well as by offering off-the-shelf infrastructure and digital capabilities for other companies to address the enormous challenges facing our society."
The company said the partnership is a strategic step forward in accomplishing its ambitious target of 100 percent digitally enabled sales in the crop science division by 2030 and accelerating its ability to deliver outcomes-based, digitally enabled solutions to customers.