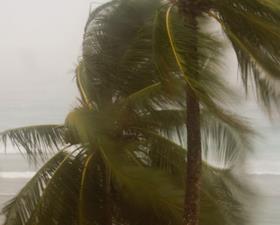 A tropical storm that ripped through Belize at the end of May has resulted in heavy losses for the country's agricultural sector, with the citrus crop suffering considerably, according to local reports.
Figures released by the government's Damage Assessment and Needs Analysis reveal that Tropical Storm Arthur caused damage worth an estimated Bz$52m (€17.3m), with five people losing their lives and 'significant' numbers of homes destroyed.
Noreen Fairweather, commissioner of the government's Land and Surveys Department, said that approximately Bz$9m (€3m) worth of damage was done to the citrus crop alone – although that figure could have been worse had a large percentage not already been picked.
'Fortunately, about 75 per cent of the citrus crop was already harvested, so from that 25 per cent or so that was left in the fields, we estimate a five per cent loss to the crop,' she said.
'For the total loss right across the board, including bananas, citrus, rice, cane, other crops and livestock, the preliminary estimate is just over BEL$14.2m (€),' she added.