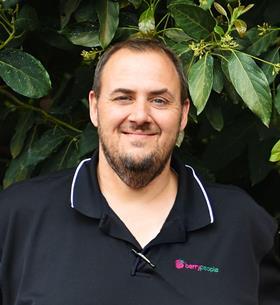 California-based Berry People has expanded its team to accommodate the ongoing growth of its organic and conventional soft fruit and avocado programmes.
New appointments include an ERP-process analyst, financial controller and regional supply managers.
"These specialised roles improve functional efficiency, optimise deployment of resources, tighten risk management, and deepen relationships with growers and suppliers," said Michael Osumi, vice president of supply-operations.
President Jerald Downs said the new appointments would support the new team members would enable the company to increase its investment activity in technology, genetics and packaging innovation in order to support its long-term growth and profitability.
In the short term, the company plans to expand its summer organic strawberry programme and substantially increase its position in the Peruvian avocado and blueberry industries.
Together with its partners, Berry People has operations in California, Mexico, Chile, and Peru. The company offers year-round availability of organic and conventional strawberries, raspberries, blueberries, blackberries and avocados through its Berry People and Avo People brands.
"As we build financial strength, we plan to build our 'social balance sheet' as well, increasing our position in and commitment to both the marketplace, and to the communities we work in," said Downs.
"We look forward to giving back to the stakeholders that have embraced our organization, appreciating the fact that we're a company whose growth is driven fundamentally by trust."
The company recently moved operations to a larger central office in Hollister, California to accommodate the growth, but team members are temporarily working from home because of the coronavirus crisis.
Commenting on the pandemic, Downs said: "We are thankful to be an essential part of the nation's food supply chain, allowing us to support the people in our Berry People community, including our growers, employees, customers and consumers.
"We're assessing the short and long-term effects of the pandemic, and taking measures to manage business risk, while also ensuring the safety of our field labour, consumers, and everyone in between. "
Our cloud-based and mobile work environment allow us to continue the quality of service that our buyers and growers expect, and we are effectively managing our supply-chain to support the market's demands."