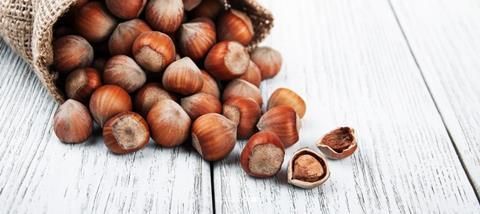 Italian company Besana Group, a major international supplier of dried fruit and nuts, has underlined its commitment to China with the launch of four new products developed specifically with Chinese consumers in mind.
Unveiling the products at this week's Mac Fruit Attraction show in Shanghai, the group said it had created four premium lines for large-scale retailers in the Asian country, targeting a niche in which it sees plenty of future potential.
'I am returning from the Shanghai fair with great satisfaction,' commented Renato De Goyzueta, Besana's export manager. 'China is growing and will increasingly be one of our reference markets in the next few years.'
He added: 'We premiered four new products for the modern retail trade, which from the first reactions have already been received very positively. We are convinced that in this great, rapidly evolving country there will be great prospects for development.'
Having also exhibited at Sial China and FHC in Shanghai this year, it's clear Besana's commitment to developing its business in China is strong.
Being present in the country has apparently also made it possible to strengthen the group's innovative international supply chain project, which aims to enhance the production of walnuts, hazelnuts and almonds with the backing of a €2m investment budget.
Launched three years ago, the project is focused on developing supply chains for nuts and dried fruit in central Asia and central Europe, areas where growing conditions are reckoned to be especially suited to producing such crops.
It is helping growers select the right varieties, improve in areas such as irrigation and mechanisation, and establish more effective marketing campaigns around the world.
The project also has important social implications, Besana insists, helping as it does to grow underdeveloped areas and introduce modern agricultural technology.
'A unique supply chain project that connects east and west,' concluded Pino Calcagni, president of Besana Group. 'China is a strategic link in this model, and the experience of these three fairs has produced positive prospects for the future of nuts.'